Penguin Random House Elementary Education will be attending the upcoming conferences and events.
2019
---
NOVEMBER 14 – NOVEMBER 16, 2019
Louisville, KY

The American Association of School Librarians (AASL) is the only national professional membership organization focused on school librarians and the school library community. AASL has more than 7,000 members and serves school librarians in the United States, Canada, and around the world. The AASL National Conference & Exhibition is the only national conference devoted solely to the needs of school librarians. While it is the primary continuing education activity of the division and a leading professional development event for school librarians, the AASL national conference is also an excellent educational and business forum for the entire library community.
---
NOVEMBER 21 – NOVEMBER 24, 2019
Baltimore, MD
For more than 100 years, NCTE has worked with its members to offer journals, publications, and resources; to further the voice and expertise of educators as advocates for their students at the local and federal levels; and to share lesson ideas, research, and teaching strategies through its Annual Convention and other professional learning events.
---
NOVEMBER 22 – NOVEMBER 24, 2019
Austin, TX
Founded in 1921, National Council for the Social Studies is the largest professional association in the country devoted solely to social studies education. NCSS engages and supports educators in strengthening and advocating social studies. With members in all the 50 states, the District of Columbia, and 69 foreign countries, NCSS serves as an umbrella organization for elementary, secondary, and college teachers of history, civics, geography, economics, political science, sociology, psychology, anthropology, and law-related education. The NCSS membership represents K-12 classroom teachers, college and university faculty members, curriculum designers and specialists, social studies supervisors, and leaders in the various disciplines that constitute the social studies.
---
NOVEMBER 25 – NOVEMBER 26, 2019
Baltimore, MD
The Assembly on Literature for Adolescents of NCTE (ALAN) promotes communication and cooperation among all individuals who have a special interest in adolescent literature, presents programs and conferences on this subject, promotes and increases the number of articles and publications devoted to it and integrates the efforts of all those with an interest in this literature. At this workshop, you'll meet with colleagues from across the country, receive copies of some of the best and most popular young adult titles, and get to hear from a host of young adult authors. The workshop is held each year in conjunction with the NCTE Annual Convention.
2020
---
JANUARY 24 – JANUARY 28, 2020
Philadelphia, PA
The American Library Association (ALA) is the oldest and largest library association in the world. The mission of ALA is "to provide leadership for the development, promotion and improvement of library and information services and the profession of librarianship in order to enhance learning and ensure access to information for all." At this conference you will experience three days of exploring books, media, hundreds of authors, the many futures of academic, public, school, and special libraries for the Symposium on the Future of Libraries. As well as updates, policy priorities, and strategies for engaging decision-makers and influencers.
---
FEBRUARY 25 – FEBRUARY 29, 2020
Nashville, TN
For the past 75 years, the Public Library Association (PLA) has worked tirelessly to support the unique and evolving needs of public library professionals. This conference brings together the best minds in public libraries. An exceptional fusion of people and knowledge, the PLA Conference is where public library leaders are made. Join us in Nashville to do more than develop new skills and talk about how far our libraries have come—be a part of inventing what comes next.
---
MARCH 24 – MARCH 27, 2020
Houston, TX
TLA was established in 1902 to promote, support, and improve library services in Texas. Our 6,000+ members are from all library types: academic, public, school and special. The mission of the Texas Library Association is to empower library personnel and supporters to develop library excellence for the people of Texas. The Texas library market is one of the strongest and most diverse in the country. The TLA Annual Conference, the largest state library association conference in the U.S., reflects this dynamic profession attracting thousands of K-12 school, public, college and university, and specialized librarians and professionals.
---
APRIL 2 – APRIL 5, 2020
Boston, MA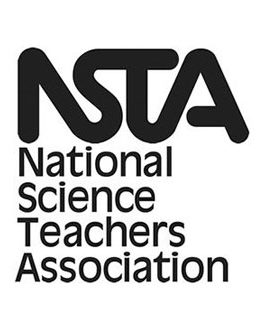 The National Science Teachers Association (NSTA)—renamed the National Science Teaching Association in 2019—was founded in 1944. It is the largest organization in the world committed to promoting excellence and innovation in science teaching and learning for all. NSTA's current membership of 50,000 includes science teachers, science supervisors, administrators, scientists, business and industry representatives, and others involved in and committed to science education. NSTA conferences offer the latest in science content, teaching strategy, and research to enhance and expand your professional growth. Take advantage of this unique opportunity to collaborate with science education leaders and your peers.
---
APRIL 2020
Irving, TX
The North Texas Teen Book Festival strives to connect the reading community, adding dimension to the reading experience through diverse author panels and dynamic discussions in a safe and fun environment. Their mission is to inspire life-long readers, cultivate love of reading, and celebrate teen literature. The North Texas Teen Book Festival welcomes special guests and authors focused on MG and YA to share the best new books for readers, as well as focus on practical and exciting ways to engage young readers from upper elementary through high school.
---
MAY 2020
New York, NY
School Library Journal is the premiere publication for librarians and information specialists who work with children and teens. A source of quality journalism and reviews for more than 60 years, SLJ produces award-winning features and news coverage on: literacy, best practices, technology, education policy and other issues of interest to the school library and greater educator community. SLJ evaluates a broad range of resources, from books and digital content to databases, in 6000+ reviews published annually. Join the School Library Journal for the most anticipated librarian-only gathering of the year and be informed, inspired and entertained by the best authors, editors, and publishers working in the fields of children's and young adult literature today. Enjoy access to exclusive author signings, free ARCs, and opportunities to network with publishing professionals and library colleagues from around the country.
---
JUNE 25 – JUNE 30, 2020
Chicago, IL
The American Library Association (ALA) is the oldest and largest library association in the world. The mission of ALA is "to provide leadership for the development, promotion and improvement of library and information services and the profession of librarianship in order to enhance learning and ensure access to information for all."
---
nErD Camp
JULY 2020
Location TBD
A nErDCAMP is a free literacy event. Teachers, librarians, authors and illustrators of children's books get together to discuss reading, writing, and books! EdCamps, the original "unconference", sparked this new form of professional development. In an Edcamp, educators get together to create their conference. No presentations are scheduled in advance; instead, the conference is built on the day of the event as people arrive and fill the board with sessions they want to lead. A nErDcamp puts a literacy spin on the Edcamp model by encouraging participants to volunteer to lead sessions while also including scheduled appearances by our amazing authors and illustrators.
---
OCTOBER 15 – OCTOBER 18, 2019
Columbus, OH

The International Literacy Association (ILA) is a global advocacy and membership organization of more than 300,000 literacy educators, researchers, and experts across 86 countries. With more than 60 years of experience, ILA has set the standard for how literacy is defined, taught, and evaluated. At this conference, you'll learn how to create and grow a thriving culture of literacy in your school, district, and community—one that inspires and empowers students and teachers and sets them up for greater success.
---
The Following conferences  will be attended by Penguin Random House Elementary Education via Publisher's Spotlight
NOVEMBER 7 – NOVEMBER 9, 2019
Nashville, TN
NOVEMBER 20 – NOVEMBER 23, 2019
Nashville, TN
NOVEMBER 22 – NOVEMBER 24, 2019
Austin, TX
APRIL 2 – APRIL 5, 2020
Boston, MA
---
The Following conferences/festivals  are not attended by Penguin Random House Elementary Education, however we sponsor authors at these events
NOVEMBER 1 – NOVEMBER 3, 2019
Memphis, TN
NOVEMBER 6 – NOVEMBER 8, 2019
Orlando, FL
FEBRUARY 29, 2020
San Antonio, TX