Penguin Random House (PRH) is the international home to nearly 250 editorially and creatively independent publishing imprints. Together, our mission is to foster a universal passion for reading by partnering with authors to help create stories and communicate ideas that inform, entertain, and inspire, and to connect them with readers everywhere.
To read more about some of the features and benefits of the site, please refer to this post here.
---
Inspire Teachers and Learners with Outstanding Books 
Furthering the mission of Penguin Random House, PRH Elementary Education provides unparalleled books and resources for teachers to help students foster the confidence and passion to engage with books and learning.
That mission informs everything we do—from developing Teaching Collections, built for educators to support specific instructional intent like Socio-Emotional learning, STEM, and Social Studies—to PreK-6 grade level classroom resources and guides to infuse the classroom with great series like Seuss and The Magic Tree House, and author study with Jacqueline Woodson, Nic Stone and more.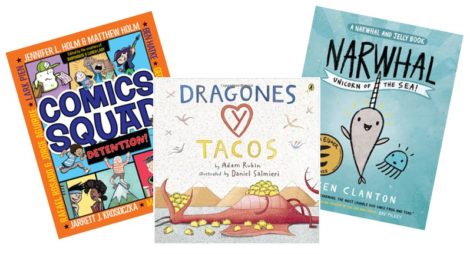 It is more important than ever before that our children become lifelong readers, writers, and learners. PRH Elementary Education is thus committed to supporting students, teachers and schools by sharing relevant, engaging, and diverse voices that harness the power of literacy, supports equity and fosters a lifelong love for reading that promotes success in and out of the classroom.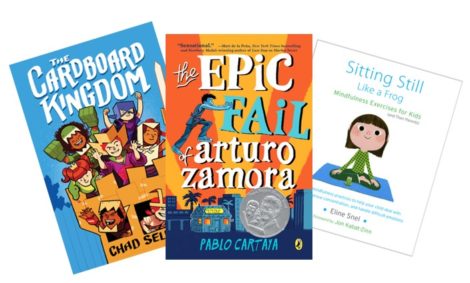 ---
Recognizing Educators
Teaching transforms. It motivates and inspires children to be confident, to explore, and to be critical thinkers and lifelong learners. PRH Education honors educators and their passion for being a part of a profession that is dedicated to making positive change in the lives of students.
PRH Elementary Education Teacher Advisory Board Convenes for Inaugural Summit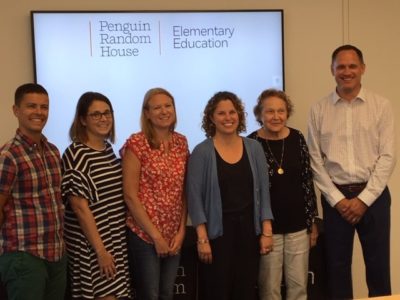 On Monday, August 19, 2019, the Penguin Random House Elementary Education Teacher Advisory Board convened for the first time. To learn more, read the story here.
NCTE & Penguin Random House Teacher Award for Lifelong Readers & Maya Angelou Award for Poetry: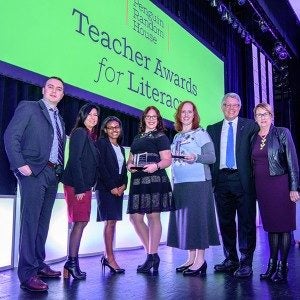 The Penguin Random House partnership with the National Council of Teachers of English (NCTE) recognizes the nation's most dynamic and resourceful teachers who use their creativity to inspire and successfully instill a lifelong love of reading and poetry in students.  Built upon the Penguin Random House Teacher Awards for Literacy which began in 2012 and awarded more than $150,000 teacher grants to date, this NCTE partnership will award two separate and distinct grant awards each awarding a $10,000 grant.
---
Social Responsibility, Community and Giving
Penguin Random House actively supports many local and national organizations around the world that are aligned with its mission to foster a universal passion for reading. Whether it's through supporting literacy- based organizations, providing volunteers, donating books or creating unique collaborations that benefit readers, we find ways to partner hand-in-hand with schools and communities.
We believe in the power of reading to connect and transform us in ways small and large. Other Penguin Random House initiatives and partnerships include:
Join our growing community and share ideas, engage with others and stay up-to-date on forthcoming titles, teacher guides and student activities, giveaways, professional learning resources and more.